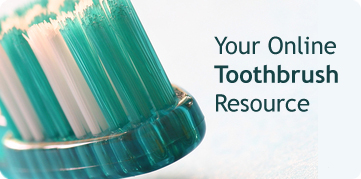 Oral-B Electric Toothbrushes
Crest's Oral-B line offers several rechargeable Electric Toothbrushes. The Oral-B Electric Toothbrushes use an oscillating-rotating movement that is proven to cut down on two times more the amount of plaque than a manual toothbrush.
Crest's Oral-B Electronic Toothbrush line has four different types of series to choose from including Sonic Technology, Vitality, Professional Care, and Professional Care Smart Series. The Sonic Toothbrush provides 27,000 vibrations per minute, which make teeth whiter and healthier. It's thin precision bristles and two customized brushing modes promote a high level of cleanliness. The Vitality Electric Toothbrushes reduce plaque-causing gingivitis with help from the dual moving brush head. The special movement can also remove stains and discoloration, leaving teeth feeling fresh and clean. The Professional Care Series brushes have dentist-inspired cupping action, which gets each individual tooth extremely clean. These Electric Toothbrushes remove up to 97% of plaque, and naturally whiten teeth within twenty-one days. The Professional Care Smart Series is Oral-B's most advanced cleaning technology for optimum plaque removal. It's deep clean mode removes up to 99.7% of plaque. After three weeks, you will see your teeth have been significantly whitened and polished.
These Electric Toothbrushes run from $40 to $200, with replacement brush heads costing $10 to $30.
Oralb.com provides you with many different facts about their line of Electric Toothbrushes. Their site allows you to access their guarantee, coupons, and information about their line of Electric Toothbrushes. You can also get answers to questions like Why use an electric toothbrush? And find the Electric Toothbrush that is right for you. Visit their website here: oralb.com
Dentist.net has information on numerous Oral-B Electric Toothbrushes, including specifications for each, prices, and the option to buy right from the website. Having such in-depth resources in one place makes it convenient and easy to narrow down your search for the perfect Oral- B Electric Toothbrush Check out their tips here: dentist.net
Viewpoints.com is a very useful and convenient website that provides you with information on a number of different topics. Their article on the Oral-B Triumph Electric Toothbrush contains areas of commentary including reviews, product details, photos, prices, and discussions. If you are in the market for this Electric Toothbrush, this website has the potential to be your source of one stop shopping. Check out the site here: viewpoints.com
Dentistry.about.com is a website that is comprised of experts who are able to offer advice on a variety of topics. The website's product review of the Oral-B Vitality Electric Toothbrushes provide information like features, benefits, price comparisons, and photo galleries. If you have questions or are interested in purchasing these products, this would be a useful website to visit. Here is their link: dentistry.about.com