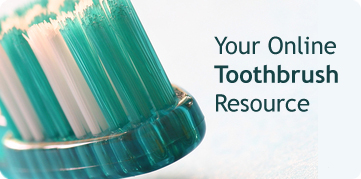 RADIUS Toothbrushes
RADIUS is a company that was founded on a Caribbean island named Tortola. Radius was determined to make a toothbrush that was effective, comfortable, and enjoyable. The style of the RADIUS Toothbrush exhibits a large brush head for low pressure brushing, and a comfortable handle to allow light but accurate brushing.
The RADIUS Toothbrush has an extremely unique design, which helps to reduce receding and bleeding gums that many people are plagued with. Instead of replacing a toothbrush every three or four months, these toothbrushes are designed to last up to nine months. Also being environmentally friendly, the RADIUS brushes are made from trees, processed into renewable resource plastic.
RADIUS offers five different kinds of toothbrushes, which include the Original Toothbrush, the Scuba Toothbrush, the Intelligent Toothbrush, The Source Toothbrush, and Children's Toothbrushes. The Scuba Toothbrush is much like the Original, but flexes to take pressure off of the gums and teeth. The Intelligent Toothbrush has a two-minute timer and a replaceable brush head. The Source Toothbrush also features a replaceable head and it's handle is made of 93% recycled material and 47% renewable resources! RADIUS' Children's Toothbrushes offer brushes for babies, tots, and kids. The brush heads size and softness differs from age to age. Each toothbrush sells for about $8 each, while replacement heads run about $7 each.
This company was founded in Tortola, a small island in the Caribbean. Radius prides itself on the fact that all of its toothbrushes are made from recyclable and/or renewable materials. Their website provides you with all the information about each of their styles of toothbrushes, as well as the opportunity to purchase them. You can check out their products here: radiustoothbrush.com
Radius took a very interesting approach by creating a Twitter account for it's company and products. This is an ingenious way to keep consumers aware of new products, sales, and any other breaking news that RADIUS wants to share with people. It also gives followers a chance to tweet about their RADIUS experiences and talk amongst each other. Visit their Twitter page here: twitter.com
Dentist.net has information on the top best sellers from RADIUS Toothbrushes. The website lists the numerous advantages that are experienced when owning a RADIUS Toothbrush, as well as prices and where to buy. Having such detailed resources in one place makes it convenient and easy to narrow down your search for the RADIUS Toothbrush that is right for you. Check out their tips here: dentist.net
Chelsea Green is a publishing company that has been printing their books on recycled paper since 1985. They publish books about politics, green living, and organic living to name a few. Their website provides feedback and a video that gives an inside look at the RADIUS toothbrush. It also has commentary from others. Check out the website here: chelseagreen.com